Healing Rays offers a full range of physical therapy and occupational therapy services. We have achieved a superior reputation in particular in the treatment of hand injuries and all upper extremity injuries and conditions.
We offer a comprehensive treatment program for patients suffering from upper extremity injuries or conditions resulting in limited function in their arms, wrists and hands.
Among the other physical therapy conditions we treat are back and neck pain, sciatica, post surgeries including joint replacement and arthroscopic surgeries, vestibular/ balance dysfunction, walking difficulty, post CVA care and pediatric orthopedic injury.
The wide range of occupational therapy conditions we treat include carpal tunnel syndrome, rheumatoid arthritis, rotator cuff injuries, fibromyalgia, golfer and tennis elbow, post hand, wrist, elbow, shoulder fracture, post CVA/ Stroke, and most sports injuries.
Our customized treatment plans are based on proven scientific research. By initiating therapy sessions promptly after an injury or surgery, patients can significantly reduce complications related to scar tissue, joint stiffness, and nerve irritation.
Patients suffering from an injury or disease that affects the hand, wrist, arm, elbow or shoulder can be assisted with this therapy. We also offer specialized services in the creation of customized splints.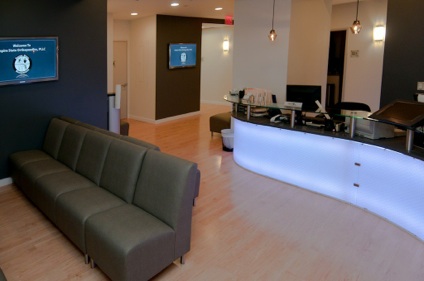 Manhattan Location
We also provide specialized physical therapy and occupational therapy services to clients in four assisted living facilities in New York City.
Additionally we treat no-fault and Workers' Compensation Board cases to ensure that pain is minimized, days lost from work are reduced, and injuries are unlikely to occur.
Here are our core services: